Just to make things short for my months long hiatus was because my schedule was jam packed. I did not even have the time to tweet about my life on twitter, because it was that busy. I had to go on a month long business trip in February with my company to Asia. I also got into a little accident, so I injured my ankle a little bit. Now I'm just in the process of healing and make things come back to how it was. Since Summer is almost here, everything have all began to slow down and I can have some of my own time, so I decided to dedicate it to this blog.
Anyway, after this wrong rambling of my hiatus, lets get back into the haul. Over the last 3 almost 4 months, I have bought many makeup, skincare, and other beauty products. Lets get started, shall we?
MAC:
Temperature Rising Power Blushes- Ripe for Love and Hot Nights
Temperature Rising Nail Lacquer-Scorching Haute and Tropical
Archie's Girls Pearlglide Intense Eyeliners- Petrol Blue and Black Swan
http://jouercosmetics.com/
:
Jouer Matte Moisture Tint in Porcelain
Sephora:
Make Up For Ever Super Matte Loose Power- Translucent Natural 12
Urban Decay Naked Basics Palette
Soap & Glory A Great Kisser Lip Moisture Balm
Kat Von D Ladybird True Romance Eyeshadow Palette
Ulta:
Maybelline Volum'Express The Rocket Waterproof Mascara- Very Black
Maybelline Volum'Express the Mega Plush Mascara- Blackest Black
Physicians Formula Strength Concealer RX- Fair Light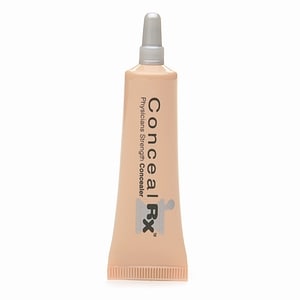 CVS/Pharmacy:
Essie Nail Polishes- boom boom room, shake your $$ maker, saturday disco fever, bottle service, first timer, in the cab-ana, under where?, maximillian strasse-her
Milani Baked Blush- Luminoso
Department Stores in South Korea:
Missha Perfect Cover BB Cream SPF42PA+++ in #13
Missha Shimmering Ball Blusher
Skylake Natural Multi Blemish Balm
Skylake Natural Oriental Herb Eye Cream
Skylake Sun Screen SPF 50 PA+++
MIZON Mela Defense White Boosting Toner
too cool for school Mcgirly Rice Scrub
Victoria's Secret:
Pure Seduction Body Wash
PINK Sweet & Flirty body lotion, body mist
Nordstrom:
Caudalie Cleansing Water
Marc Jacobs Daisy Eau So Fresh Sunshine
Neiman Marcus:
CREED Virgin Island Water
Target:
Nivea A Kiss of Protection Sun Protection Lip Care
Dove Clear Tone Sheer Touch Deodorant
This is the end to the first part of my haul during the hiatus. Keep an eye out for the fashion and accessories part of this in the upcoming days.