The back to school season is almost here, or at least for students in the United States. Today I'll sharing with you guys what my fashion essentials are for back to school. So when you go back to school clothe shopping, I'd recommend keeping an eye on these pieces. They are very easy to style and pair with many other accessories and clothing items. Lets get started...
Tops:
1.) Express Best Loved Bra Cami- These are my all time favorite tank tops. They have a built in bra, which is why I love them so much. Even though they are expensive, they are totally worth the price. They are very comfortable and simple, but stylish at the same time. Very easy to style with other pieces, and every girl needs a comfortable tank top. And you can always find deals with Express, right now they are having a buy one get one half off deal for this tank top on their website. So I recommend you checking that out if you are interested.
2.) Forever 21 V-Neck Tee- These retails for about $4. They are not expensive at all and you can never go wrong with a plain V-neck t-shirt. You can style them with anything you want and you will never look too much or go wrong. They are very simple, but chic. I recommend to stock up on this if you see them, because they are so comfortable and easy to style.
3.) Nordstrom Pleione Mixed Media Roll Sleeve Tops- This "boyfriend shirt" trend has been going on for a few years now and it is still going on. I particularly like these ones, because they are very simple and different from other boyfriend shirts I have seen. They are great tuck into shorts, jeans, or just a pair of pants. An absolute love!
Bottoms:
1.) J. Crew Pixie Pants- These are the most versatile pants I have ever owned. You can seriously style these with anything, because they are so simple and chic.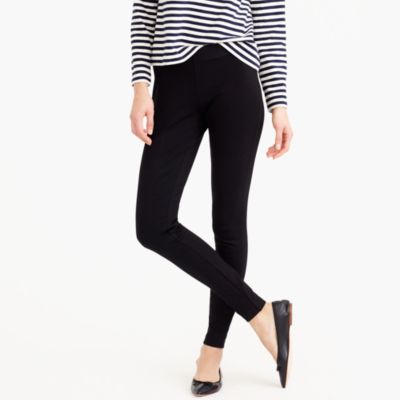 2. Abercrombie & Fitch Jeans- My favorite brand of jeans are by A&F, because they are high quality but not highly expensive. They have a very wide range of fit, shades, and rising. They are an investment, and I think that jeans are one of those clothing item you should invest in. If you find a good one, they will last you for 5-10 years or even a lifetime.
Outerwear:
1.) Nordstrom Tildon Boucle Knit Robe Cardigan- Every girl needs a basic long cardigan in a basic color. My favorite is this one, because it is very comfortable and high quality.
2.) American Apparel Vintage Lightweight Trenchcoat- For a more fashionable version of raincoat, I'd recommend checking out a trenchcoat like this one. It is very easy to layer on top of clothes, and it is very simple. You should invest in a trenchcoat, because you still want to look stylish even in rain and want your clothes to stay durable through the rain season.
3.) Madewell Shrunken Jean Jacket- Jean jackets are one of those trends that keeps coming and go. My current favorite jean jacket is by Madewell. It is high quality, comfortable, and easy to style.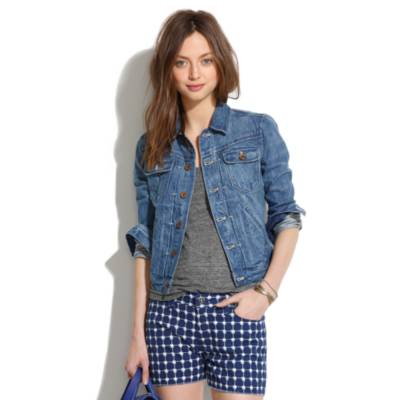 4.) KRMA Jade Leather Jacket- These are my favorite leather jackets. I have a few of them for a few years now and they are still like new. These are really expensive, but if you really want the best leather jacket out there, I recommend this.
5.) Mango Biker Boucle Jacket- Asides from all the basic pieces above, I believe it is also essential to have a statement jacket. Like this one, it is very edgy and stylish, however you can make it more feminine by styling it with a dress or more casual with some jeans. And these are an investment pieces, because they last a really long time.
Shoes:
1.) Target Mossimo Lucita Flip Flops- These are my favorite flip flops of all time. They are cheap, comfortable, and stylish. You can seriously style this with any outfits.
2.) Pink & Pepper Brooklin Bootie- An ankle booty is a necessary shoe for the fall, because it is that transition from summer to winter. You don't exactly want to wear sandals, because it's a bit chilly, but not cold enough for a high boots. I also love these for schools, because they have a very little bit of heels.
That is it!