The summer season is soon to be here. It's time to pop up those fun and bright nail colors on your nails. I want to share ten of my favorite summer nail polishes.
Nail Polishes:
This is my favorite green nail polish to wear during this summer. It is Essie "shake your $$ maker."
My favorite pink to wear during the summer are a bright and hot pink color like this. This is Essie "bottle service."
This color is another shade of green that I love wearing during the summer. This is OPI "Did It On 'Em."
This is one of those color that is between a pink and a lavender. This color is an overall good year round color, but I love the look of it during the summer. This is butter London "Teddy Girl."
These kind of color are great to wear as a pop of color on your nails. I like this one in particular, because I hardly find any yellow that I really like. This is OCC "Traffic."
There are many colors that are like this one by NARS, but I love this, because the formula is great. This is NARS "Orgasm."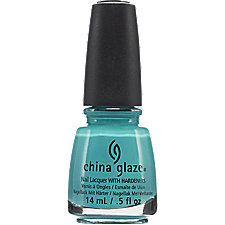 This is China Glaze "Four Leave Clover." This shade is so pretty, especially during the transition between summer and fall. It just goes very well with that theme of season.
This is like the epitome of the perfect orange for summer. This is Orly "Melt your popsicle."
If you don't want to go to pinky on the nude side, this is the perfect shade for you. It's less pink than butter London nail polish that I just showed. This is Deborah Lippmann "Naked."
What are your favorite summer nail polishes? I would love to know and try it.