As I am posting this post up, I am in Taipei. So I will not be having time to do any post these next few days. But expect loads of posts after I am back in the states. Therefore, this is all I have for you guys right now. A simple tag that I can easily do even I'm overseas. Hope you all enjoy it!
1. What is your favorite drugstore makeup brand?
My favorite drugstore makeup brand is L'Oreal. I love their mascaras, lip products, eyeshadows and a few other things from other categories as well.
2. What are your favorite face, cheek, and lip products?
foundation- L'Oreal True Match Lumi Healthy Luminous Liquid Makeup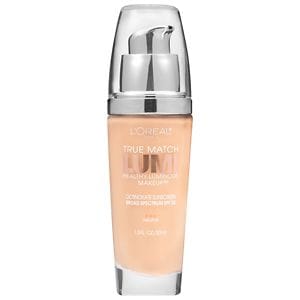 cheek- L'Oreal True Match Super-Blendable Blushes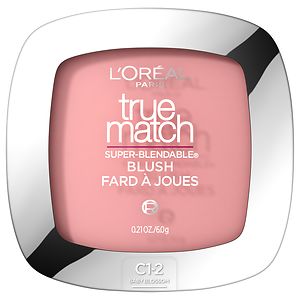 lips- Revlon ColorBurst Lip Butters
3. Least favorite product?
My least favorite products are the ELF pencil eyeliners in general. The quality and staying power of them are very low and poor.
4. What is the best makeup bargain?
My best drugstore makeup bargain was when ELF had a sale online last month or two months ago on an order of $25 or more. It was like 30% or something around there off of any order over $25. I didn't do a haul, but I did bought a lot of stuff than from ELF. And if you know ELF, there products are already cheap to begin with, so that was awesome.
5. What is your favorite underdog product?
I have seriously a lot of products that I love, but are overlooked. I'm going to pick one and it is the Rimmel London Lasting Finish by Kate Moss. This is a line of high quality lipsticks that I never hear anyone really talked about them.
6. A drugstore product that is overpriced?
I don't have any drugstore product that I think is overpriced, because I compare it to the quality of it as well.
7. Best drugstore dupe?
My best drugstore dupe would be the Boots No7 High Lights Illuminating Lotion which you can find at Target and retails for around $13. I find that this is an exact dupe to the Benefits High Beam which is in the high $20 dollar range.
8. Drugstore product that isn't worth the hype?
A product that I believe isn't worth the hype is the Maybelline Illegal Length Mascaras. I find nothing special about this mascara, so I don't know why it's so popular.
Thanks for reading, and I hope you guys can get something out of this.